*Image is a representation of this item. Actual item may vary.
Valve Spring Compressor - Cummins 24V 5.9 & 6.7 (CVSC010)
NEW Second generation design has upgraded HD stud and nut.
The hardened grade 8 stud is now 6% larger and 1/4"
longer and produces higher clamping forces.

Changing to performance valve springs, seals or retainers on your Cummins 24V is as easy as it gets with this tool.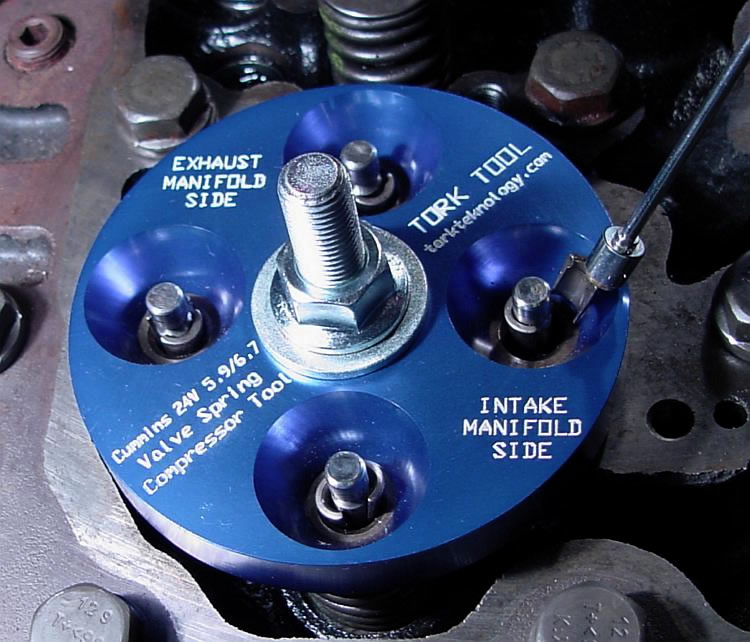 The Cummins Valve Spring Compressor (CVSC010) by Tork Tools, features a tapered design, that reduces the chance of losing a valve keeper. There is nothing more frustrating than losing a valve keeper, especially when you need your Dodge Cummins 24V for work on Monday morning.
The improved heavy duty design replaces the thin torch cut tool of the past. The tapered bore creates a cavity for easy manipulation of the keepers onto the valve stem. Our design also features an aluminum top plate so your magnetic pencil doesn't stick to the tool.

The bridge places the threaded stud directly on the center line of the injector bore. This design feature applies equal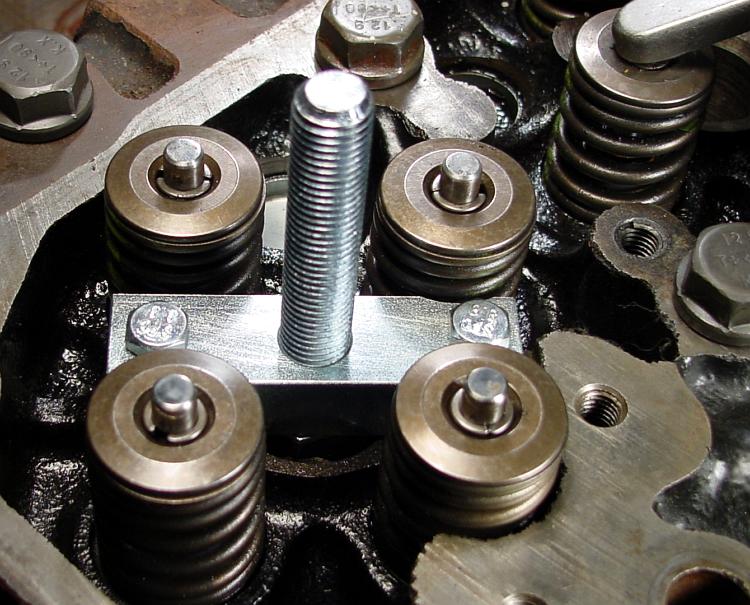 force on all four valve springs. Changing your Cummins 24 valve springs is now an easy Saturday project.

Included in the Tork Tool kit are hex head bolts for the bridge, custom machined bridge, compressor plate, and hardened washer and flange nut. Detailed instruction are included also. Get your Cummins Valve Spring Compressor today and see how easy it is to change your Cummins valve springs!
Tork Teknology specializes in designing and manufacturing tools for the Cummis 5.9 and 6.7 diesel. Tork Teknology makes all of the tools they offer out high quality steel, this allows you to get more use out of your tools and better performance. At Engineered Diesel we use all Tork Teknology tools because of the high quality and the afford ability. If you plan on working on your 5.9 or 6.7 these are tools you will need to get the job done easily and quickly.
---